Whether you are the owner of a digital express printing shop, or you are faced with a very limited number of hardcover bookbinding jobs, or your current business is not suitable for making a larger investment in the hardcover binding field, or you are a hardcover bookbinding fan in your life. Enthusiasts, we will recommend the following semi-automatic hardcover book binding equipment for you, they will provide you with flexible and reliable help in binding your hardcover books, and the investment is not high.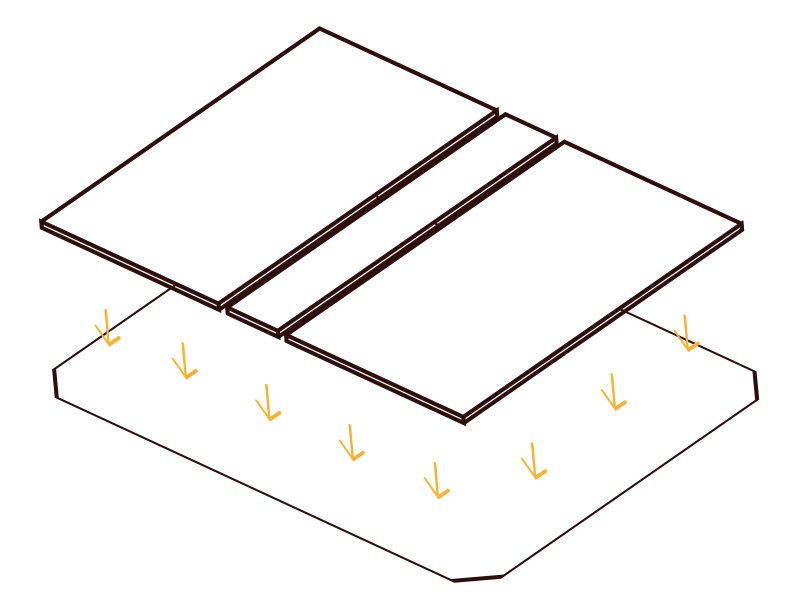 Hardcover Case Making
Semi Auto Case Making Machine is applied in covering and pressing various notebooks, photo books (photo album), folders, certificates, hardcover books. Simultaneously on both sides of wrapping, with two times completed for case pasting, one person operation, simple and small working space, especially fit for post digital printing. This process is finished easily at twice on both sides at the same time by one operator. It is the good partner of post-press, especially the digital post-press.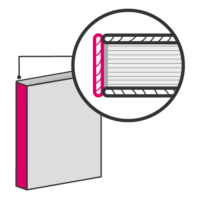 Center Board Cutter
Center Board Cutter is the special equipment for binding hardcover books and it is suitable for cutting cardboard into small size for the central strip of hardcover books. It has the advantages of reasonable structure, simple operation, smooth trim edge, high precision and high efficiency. Single strip papers continue to be transported and cut with high accuracy and little wasting papers, which also avoid low efficiency by slicing papers.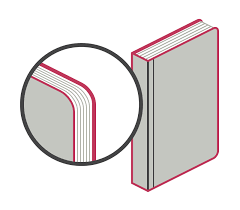 Hardcover Case Corner Rounding
Sometimes, hardcover case with round corner is more popular in market, semi-auto Hardcover Book Case Corner Rounding Machine is the equipment for forming the straight hardcover into round corner with different radios as customer required, It is the good partner for case maker with its easy operate and economic price.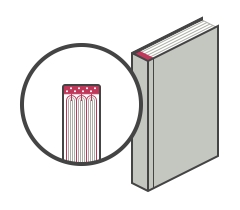 Semi Auto Thread Book Sewing Machine
Semi Auto Thread Book Sewing Machine is programmable semi-automatic sewing machine is used to sew the books which are gathered in gathering machine, is the ideal machine for the production of short-run sewn books. Signatures are opened at the middle by the operator and laid onto a fixed transport saddle. They are taken by pushers and conveyed to a sewer saddle. An automatic registering device aligns signatures before sewing. Sewing and hook needles are easy to insert in the holes of the punch needles. High manufacturing and assembly quality of the machine results in very tight sewing.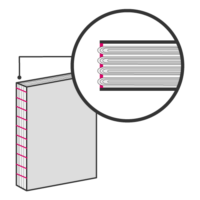 Book Block Spine Pressing Machine
The hydraulic-drive pressing system, press the back of thread-sewing book block or signatures, then the flat, solid and compressed book spines are good for the next step of binding, then keep the better binding quality, such as the thread-bound books, hardcover binding books, and wire-bound books. Less noise, easy operation, double safety protection, and the durable using.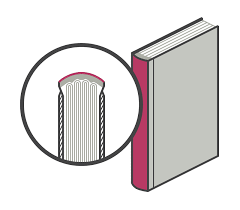 Book Block Back Rounding Machine
Book Block Back Rounding Machine is widely used in the book block rounding process of the hardcover books and notebooks. Operator can adjust the pressing roller speed according to different sizes of products. It greatly increases the products quality and the efficiency.
If you need higher efficiency way, the Electric Book Block Back Rounding Machine will your better choice, by rounding rollers and rodless cylinder, pneumatic press to round the back of book block, feed automatically, controlled by PLC and touch screen, to adjust the arc size and speed.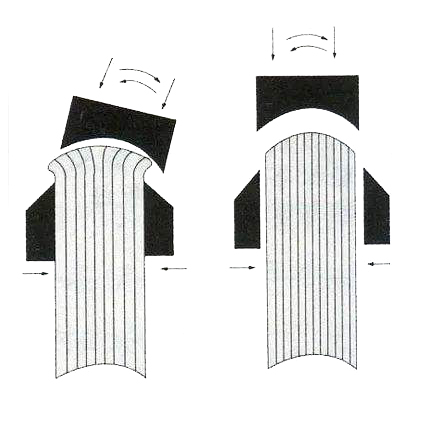 Book Block Backing Machine
Electric Book Block Backing Machine is designed for hardcover book block rounding, it round the back by rollers, compress the two side of book block, then the rounding roller press the back down, and the book block is swing left and right to form the back. Electric drived, easy operate, fitting for hardcover book block backing.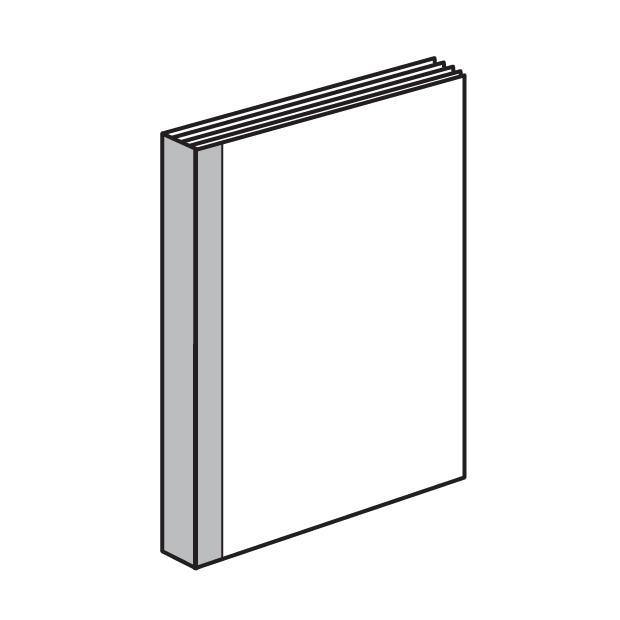 Book Back Spine Taping Machine

Book Back Spine Taping Machine is used for back spine taping on the softcover notebook, exercise book, notepad, sewing book, banknote, receipt book, bill book, etc., also can be used for the book block back spine paper or gauze gluing and pasting, the speed is 5-20m/min, around 16-40 pcs/min, will be your best choice for spine taping binding.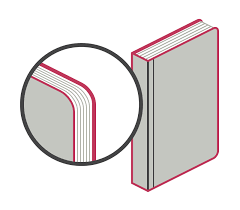 Double Head Round Corner Cutting Machine
Double Head Round Corner Cutting Machine is used to trim the paper, book block, paper board's two corners simultaneously, only need one operator to feed the paper block from the front, easy operation and keep safe, trimmer is drived by hydraulic, stable and cutting accuracy, the blades are available for different size radii.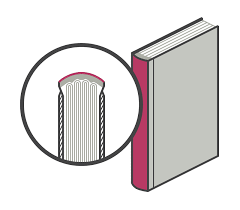 Hardcover Case Forming Machine
Hardcover Case Forming Machine applies to converting and forming the hardcover case to the different arcs, according to the requiements with flexible and easy operation.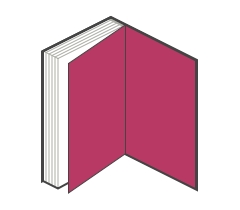 End Sheet Lining and Page Insert Machine
End Sheet Lining and Page Insert Machine has two functions: page insert, end sheet lining. This machine is the ideal accessory for binding hard cover books, albums or notebooks, and is the best equipment to improve the efficiency of the sewing machine.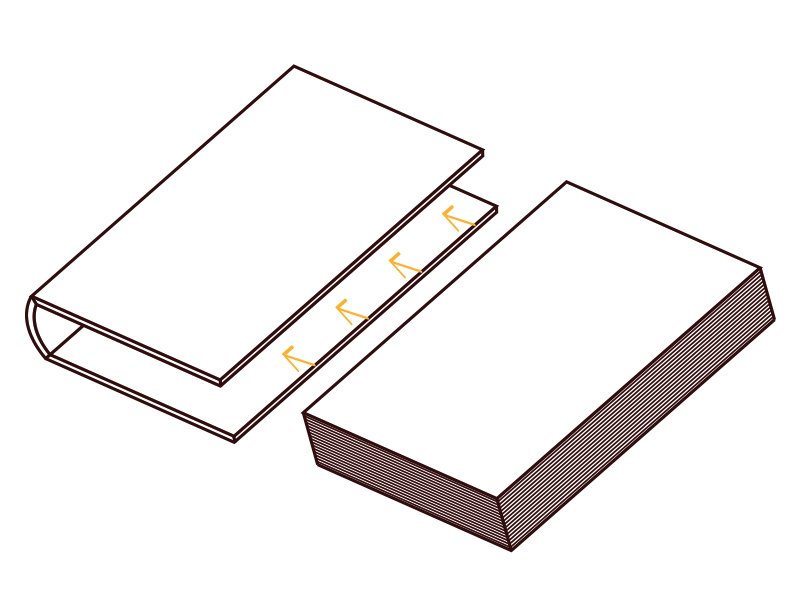 Semi Auto Hardcover Casing In Machine
Semi Auto Hardcover Casing In Machine is widely used for notebooks, photo books and other hard cover books. It adopts feeder for auto cases delivery; adds book back pre-creasing function and case in alignment device to ensure a precise case in effect; It auto presses and creases the book; and auto delivers the finished products greatly saving the labor.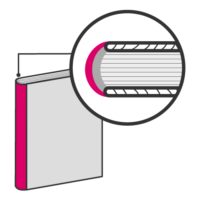 Book Block Head and Tail Banding Machine
Book Block Head and Tail Banding Machine is a flexible machine for the application of head and tail band on round and flat spine book blocks. It is for short and medium runs, the attaches the bands with self-adhesive tape instead of liquid glue, this way the machine is always ready for use and requires no cleaning.
Hardcover Book Nipping Machine
Hardcover Book Nipping Machine with simple structure and flexible operation applies the pneumatic principle and electronic heat control system, and makes beautiful and consistent book groove by controlling the nipping time. This machine with even pressure solves the weakness of inconsistent grooving by manual. It applies to nip hard cover books and notebooks within 480mm in width.

A hardcover book is exactly what it sounds like. It's a book that is designed with a hardcover, but it has traditional paper pages inside. If you are a book collector, you most likely prefer hardback books over paperbacks because they're more durable. The outside cover works to protect the inner pages and the pages are bound with stitching or glue.
So such intricate and delicate craftsmanship, is to make a beautiful hardcover book.